Potassium Silicate
1.Potassium Silicate Fertilizer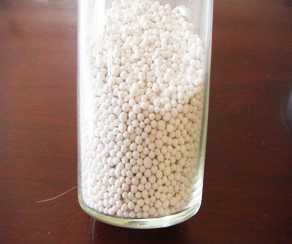 CAS No.: 1312-76-1
EINECS No.: 215-199-1
Formula: K2O3Si
Formula weight: 154.28
2.Specification:
| | |
| --- | --- |
| Appearance | Off-white Granular |
| SiO | 26%min |
| K2O | 24%min |
| MgO | 7%min |
| Size rate(2-5mm) | 95.0%min |
3.Packaging
Packaging Details:25kg, 1000kg bag or according to customer requirement
4. Function& Benefits:
Potassium silicate product is in forms of solid and liquid. Industry solid potassium silicate is light blue glassy solid. Industry liquid potassium silicate is colorless, or slightly colored transparent or the translucent syrupy solution. Fertilizer grade is off white granular.
The potassium silicate product is mainly used in the welding rod, the detergent, the fire-proof material, the building material production, also may use in each kind of coating bond. The potassium sodium silicate also may use in to guard against corrosion . Moreover, potassium silicate is a basic material of special chemical fertilizer and fire protection.
Previous:
Potassium Titanium Oxalate
Next:
Zinc Chloride